Midis Group
Midis Group has over 50 years' experience representing the leading global technology vendors in the Middle East, Europe, and Africa. Our reputation, built on local expertise, integrity, and proven results, makes us the ideal growth partner to achieve your emerging market goals. We don't just open doors, we unlock opportunities.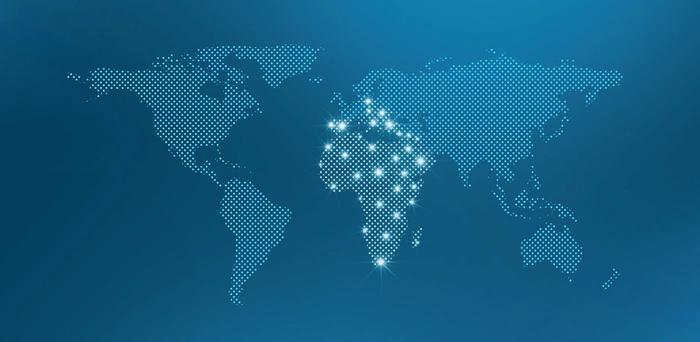 Making Emerging Markets Viable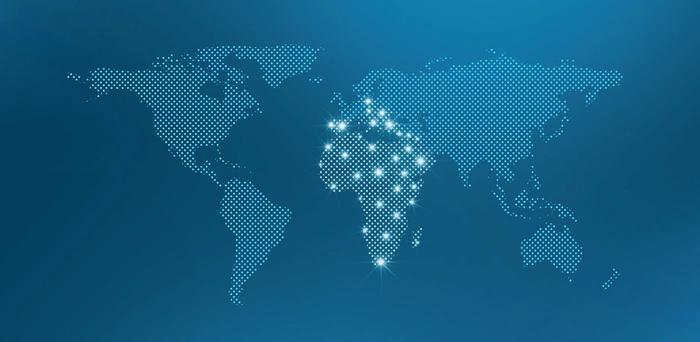 Since 1967 Midis Group's reputation has paved the way for our technology partners to achieve their growth potential in the Middle East, Europe, and Africa, and in 2006 Midis Group was among the first 125 honorees of the World Economic Forum Global Growth Companies initiative. We work with over 100 brands, from cloud security to power generation, and specialize in bringing those brands to market in the regions we know best. Entering New Markets...
Entering New Markets
Growing markets in the Middle East, Europe, and Africa hold many opportunities. But, despite their ROI potential, even global brands with a presence in 95% of the marketplace rightly hesitate to invest their resources in that last 5%. Less mature markets carry an outsized risk, with the challenge of operating and executing in unfamiliar terrain.
Mitigating that risk is Midis Group's differentiator, where we have been a leader in our three regions for decades. In terms of market share, we have worked hard to become:
The third-largest player in Africa, offering perhaps the most attractive long-term potential
The second-largest in Eastern Europe, our fastest-growing territory in recent years
The largest in the Middle East, where we have the longest-standing presence
Uniquely, Midis Group spans each of these zones, providing reach and manageability for our vendor partners and principal customers. Above all, we offer global brands the path to market they require, where we can take the sovereign and market risk, investment risk, compliance risk, legal and staffing risks, and the downstream financial and payment risks required to generate success. For our customers on the ground, we provide the solutions, service, and confidence that they will always have our support to meet their needs. Read less
Regulatory Compliance
We provide decades of expertise in new market laws and regulations. Our emphasis on transparency and accountability helps partners navigate local and international regulations with confidence. Proper, rigorous compliance is what separates companies at continuous risk from successful market leaders with integrity and trust as top priorities. Midis and Compliance...
Midis and Compliance
Any sign of impropriety can harm the brand of rapidly growing multinationals or companies that wish to enter emerging markets. At Midis Group, we have over 40 years' experience setting the highest standards and adhering to the spirit and the letter of the law in both the global marketplace and your local market. How deep does our commitment go? Midis Group regularly "walks" when the integrity of a deal is unclear, recognizing that a trusted long-term presence demands an uncompromising stance. Read less
Mindset and Culture
Our longstanding regional presence, respecting and practicing the culture and business customs of each locale, allows technology providers to focus on product and value. Our deep understanding and respect for cultures across our main three markets – the Middle East, Europe, and Africa – enables us to navigate across each unique market. Our Cultural Expertise is Yours...
Our Cultural Expertise is Yours
At Midis Group culture is central. With customer and vendor relationships of up to 40 years, we have a deep understanding of needs on both sides of the IT market. Experts in localization of market strategy, channel programs, communications materials, and support/technical documents, we have unparalleled experience in emerging countries and understand how to navigate each unique situation. With Midis Group as your full partner, you will always stay on course. Our cultural expertise is yours. Read less
Financial Security
As a multi-billion-dollar entity, Midis Group is secure, and one of the largest technology enterprises in our operating regions. Across the world, diverse capital requirements exist for start-up investment, business establishment, order fulfillment, remittance, and timely remuneration. In several of our regions, major projects require guarantees, notes, securities, and insurances for every job bid. Minimize your Financial Exposure...
Minimize your Financial Exposure
Such local demands, if you're unfamiliar, are complex to navigate and to satisfy financially. Midis Group understands local conditions, and our financial management ensures we have the resources to bridge suppliers and customers. We work with you to identify the optimal opportunities and solutions and minimize your financial exposure, providing peace of mind, enabling you to focus on building your core business. Read less
Build Presence, Preserve Capital
The Midis Group establishes and grows technology providers' local operations while removing the burden of up-front costs, with brand sales, marketing, support, and training all handled by us as if by you. One of the primary risks in entering a new market is the fixed investment required. In the world of emerging markets, most find themselves reacting to the latest data point. With Midis Group, you can solve that dilemma. Expand Your Reach...
Expand Your Reach
We can assume your persona and run your business in-territory, shifting all your costs to variable and, leveraging our experience and presence, standing up a world-class local operation built to last. Midis Group expands your reach, ensuring your prominence across the three regions we serve, expertly evangelizing the brand, advocating your solutions, and applying our knowledge of local markets.
How We Do It
Setting up and operating in our regions requires legal establishment(s), physical, financial, and contracting facilities, hiring staff, setting up support, and obtaining regulatory approval for trading and services–all before your first sale. We work through these barriers so that you don't have to, and then run the business with you, share-based dependent on our joint success. Beyond shouldering your up-front costs, we ensure excellent execution, from promotion and sales to training and technical support. Read less